Automatic line


Complete high production line for the automation of EVA and/or PVB laminated glass production. This reduces production costs and increases laminated glass quality through the automatic alignment of the glass without taping or effort on the part of the operator. By automating this process, less additional machinery is required and directly lowers the cost.
This type of plant is fully adapted to customer needs. Plant designs can be adjusted to suit the space according to factory layout.
This increases production of laminated glass and generates cost savings.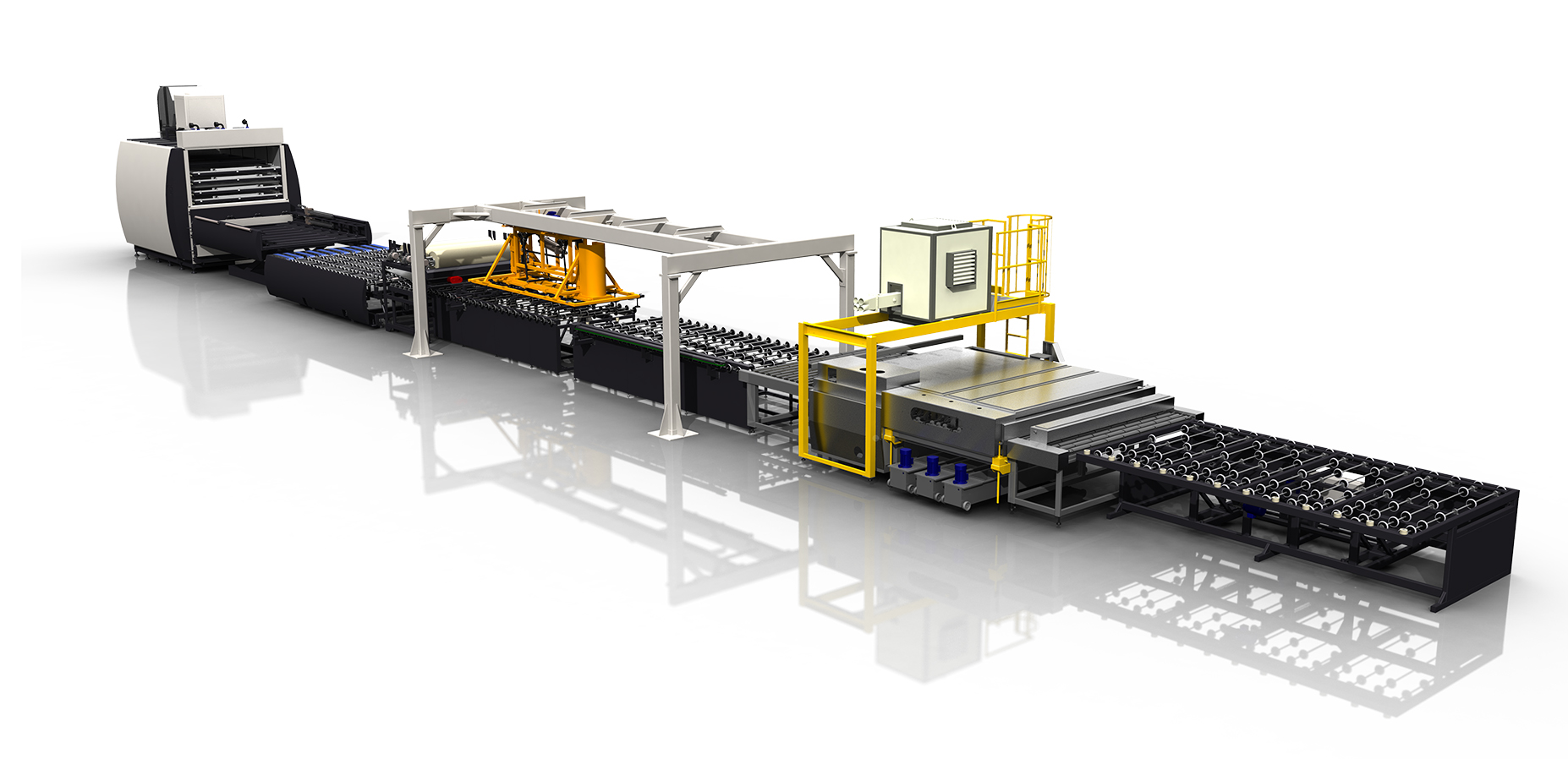 Semi-automatic Line
This is a manually moving and automatically adjusted line which improves the quality of the laminated glass owing to greater precision in the alignment of the two or three sheets of glass to be assembled.
The semi-automatic production line was designed to help the operator achieve accurate centring of the glass layers, thereby speeding up and facilitating this procedure.
The semi-automatic line consists of the following elements:
50x28 elevating table (optional) which inserts and removes trays containing glass sheets from the different oven levels.

Centring table that uses conveyor bearing which help the operator position the glass to the centred position.

Assembly tables that contain conical bearings.

Mobile handling unit with a mobile structure on a guide-rail to facilitate manual movement. It is also equipped with an elevating device and suction cups to transport the glass.

Manual cutter (3 positions). EVA roll holder (up to three rolls) which also allows manual cutting of EVA once it is placed on top of the glass.

Light overhead crane. Structure with a handling unit to move the glass.
Manual line


This is a manual production line with easier placement of both sheets of glass and film cutting for perfect assembly.
It is manually adjustable, which means that some intervention is required on the part of the operator, although it facilitates the EVA laminating process. This means greater cost savings and improved quality of finished product.
Designed by the Hornos Pujol engineering team, this plant can fully adapt to the needs of the glass processor. Plant designs can be adjusted to suit the space according to factory layout.
White rooms


This room is fast becoming a necessity among professional glass processors. Its characteristics ensure hygienic conditions which in turn maximise the quality of the final laminated composite. A white room guarantees that the glass will not come into contact with dust after exiting the washing machine, which minimises the risk of inclusions.
This custom-built structure considers the characteristics of the manufacturing area and the placement of its machinery. This optimises available space and investment.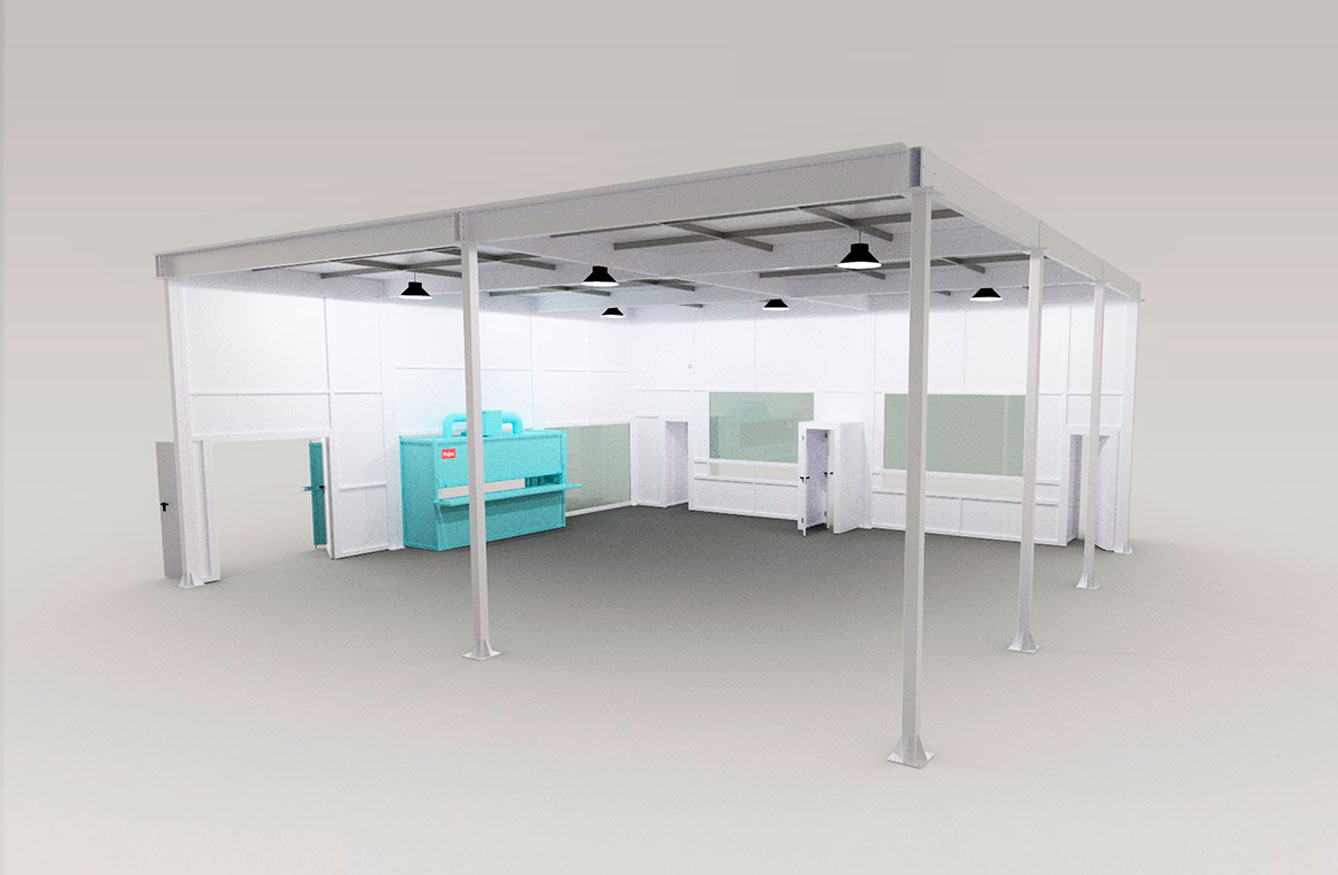 Contact
Our greatest guarantee is your satisfaction


Address
C/ del Pla, 108-110 Sant Feliu del Llobregat 08980 (Barcelona) SPAIN
Telephone
Tel.: +(34) 936 855 672
Fax: +(34) 936 855 392
hipujol@hornospujol.com
Call us:

936 855 672
Subscribe to our newsletter