Aware of the importance of choosing the best machines and how this affects the finished glass resulting from the glass laminating process, Pujol has developed washing machines that meet our highest standards. These machines offer the best end results in terms of reliability and quality, meeting the expectations of glazing professionals.

Request specs
Other advantages of our washing machines:


Perfect washing of layered laminated glass.

Entry and exit lengths designed for comfortable operation.

Optimisation of working height.

Reverse movement system.

Pre-wash-wash-dry function.

Quick cleaning.

Automatic glass thickness sensor.

Reverse osmosis water demineralizer.

Easy to maintain and inspect.

European-made.
Technical specifications

Model

Voltage

Total output

Measurements in mm (length x width x length)

Weight (Kg)

Indoor noise emission db (A)

2200

400V 3-phase + N + Pe     50 Hz

22.5 Kw

4.900 x 3.350 x 3.100

4.700

80

2500

400V 3-phase + N + Pe     50 Hz

23.5 Kw

8.400 x 3.650 x 1.550

5.500

80

2600

400 V 3-phase + N + Pe 50 Hz

27 Kw

8.400 x 3.650 x 1.550

5.500

80

2800

400 V 3-phase + N + Pe 50 Hz

29 Kw

8.400 x 3.650 x 1.550

5.500

80

3300

400V 3-phase + N + Pe     50 Hz

30 Kw

5.900 x 4.100/5.100 x 3.120

6.800

80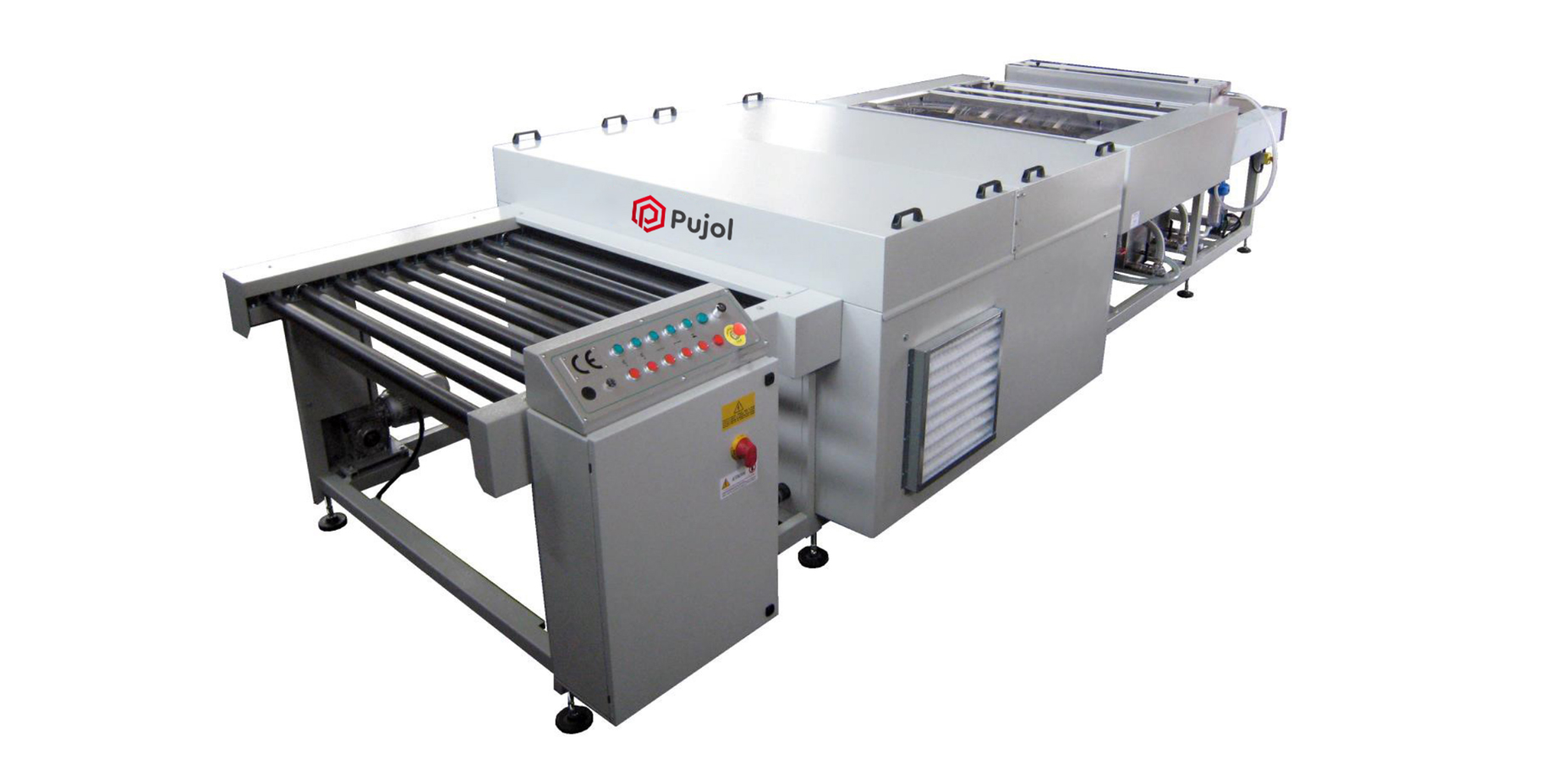 Contact
Our greatest guarantee is your satisfaction


Address
C/ del Pla, 108-110 Sant Feliu del Llobregat 08980 (Barcelona) SPAIN
Telephone
Tel.: +(34) 936 855 672
Fax: +(34) 936 855 392
hipujol@hornospujol.com
Call us:

936 855 672
Subscribe to our newsletter