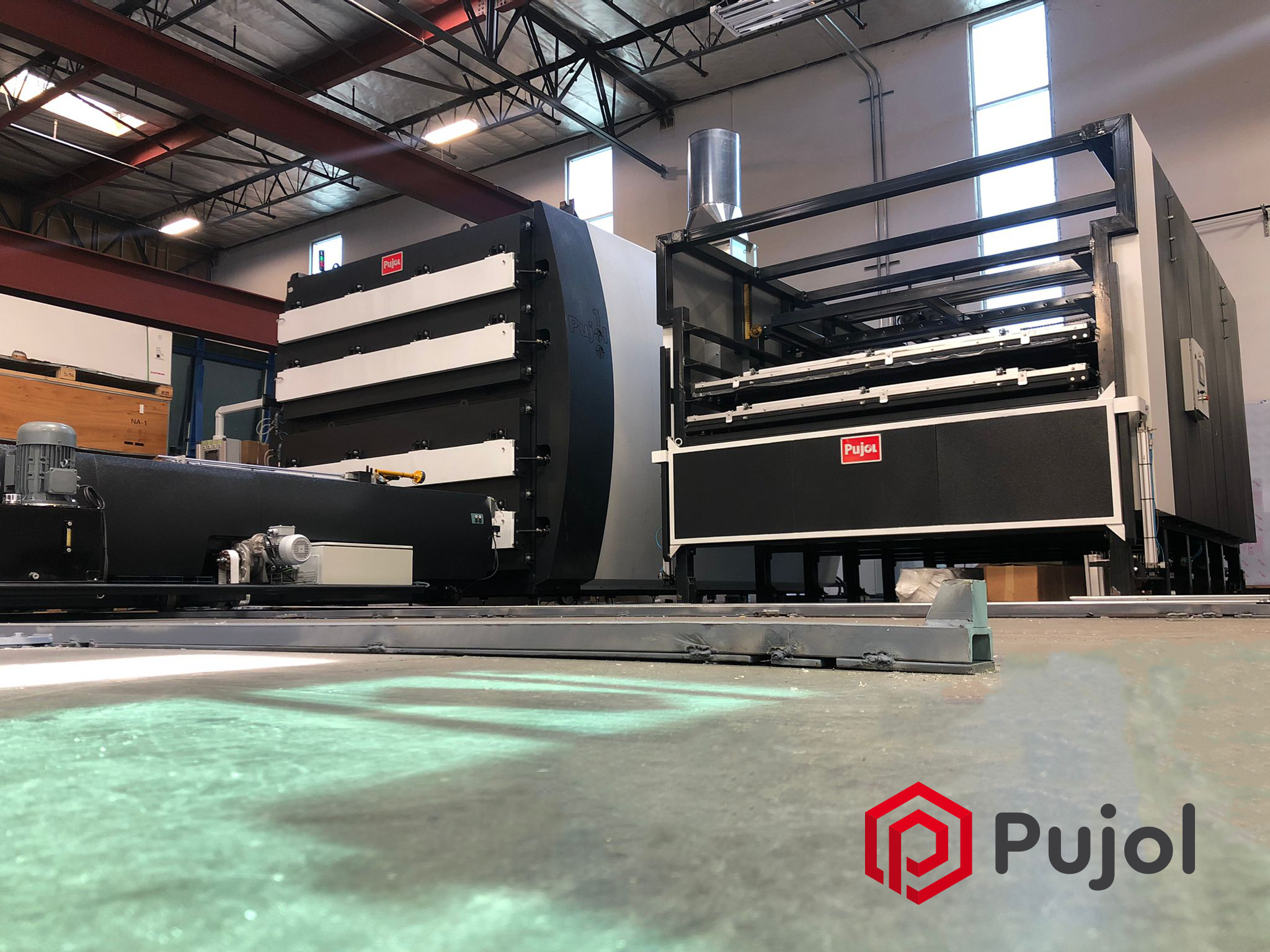 Hornos Pujol installs a double Pujol 100 PVB+ at PRL Glass Company (Los Angeles)
The American company PRL Glass Company works glass for more than 30 years, to this day PRL Glass Company continues with the same vision and fundamentals as day one and that, is to have the fastest lead times in the industry. Now they have a double Pujol 100 PVB+ oven in their facilities with which they will increase their productivity.
Thanks to this double Pujol 100 PVB+, PRL Glass Company not only will increase their production capacity, they will also save costs and gain versatility because the oven allows the glass lamination with EVA, PVB, and ionoplastics (SGP) without an autoclave. This technology reduces energy costs by up to 70% compared to the autoclave system.
Pujol 100 PVB+ has been developed and designed to avoid fixed expenses. The oven also eliminates the expensive -and dangerous- calendering processes and inefficient air conditioning accessories for humidity and temperature control.
With this new installation, Pujol continues its expansion and its international presence. Important glass processors, as PRL Glass Company, take advantage of a reliable, flexible laminated glass manufacturing oven, capable of adapting production to market needs.