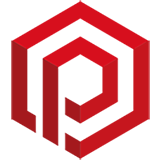 The Pujol 100 Continuous Oven designed by the Hornos Pujol team is a high-end oven with a large production capacity. It offers continuous line production, making it possible to reach production rates as low as 19 minutes for 4 + 4 sheets of glass. This doubles oven capacity using homogeneous curing cycles that ensure greater temperature uniformity by way of the oven's system of convection and heating elements.

Request specs
Other advantages of the Pujol 100 Continuous Oven are:


Its one-of-a-kind system includes three autonomous and controlled stages in independent chambers, under vacuum control:

Pre-Vacuum + Curing + Cooling

Production rates that start at 19 minutes.

Temperature uniformity through radiation + convection.

Greater flexibility thanks to its system of independent chambers.

Designed to reduce space used as it offers continuous production and vertical operation.

Fully automatic stage change.

Operator only needed to unload laminated glass from tray to rack.

Automatic opening and closing of vacuum bags.

Automatic vacuum connection for each tray.

Remote process control and full traceability.
 

 

Exterior measurements

Tray

Heating power

 

 

Width

Length

Height

Total length

Type

Model

A

B

C

D

a

b

kw

Pujol 100 CO

40x24/2+2

3300

4800

4100

10400

2400

4000

84

Pujol 100 CO

44x30/2+2

4000

5900

4400

10800

3000

4400

108

Pujol 100 CO

55x30/2+2

4000

7000

4400

13000

3000

5500

130

Pujol 100 CO

64x35/2+2

4000

7200

4500

15200

3500

6400

157
Contact
Our greatest guarantee is your satisfaction


Address
C/ del Pla, 108-110 Sant Feliu del Llobregat 08980 (Barcelona) SPAIN
Telephone
Tel.: +(34) 936 855 672
Fax: +(34) 936 855 392
hipujol@hornospujol.com
Call us:

936 855 672
Subscribe to our newsletter