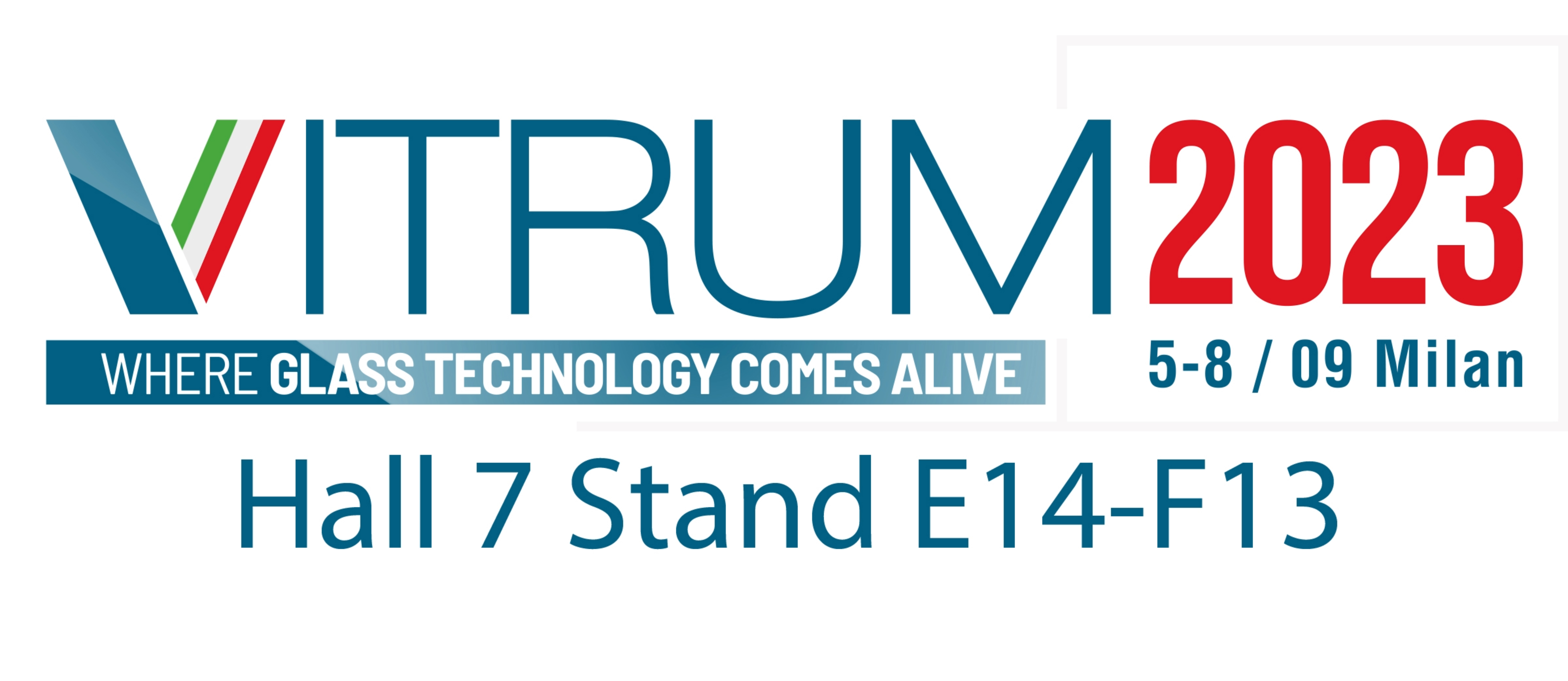 Pujol at Vitrum 2023 - Milan, September 5-8
Pujol will welcome visitors at Vitrum 2023 on his booth located in Hall 7 Stand 14 F13., showing interesting new products.
During VITRUM 2023, Pujol  the fourth-generation company founded in 1911, specialized in the development and production of heat treatment technologies for glass industry and other applications offering a complete 360° service based on ovens and complete rolling solutions, consumables, training, and technical assistance service, will introduce their new tempering oven and as well their wide range of EVALAM & I-on by Pujol,
HORNOS PUJOL
During VITRUM 2023 Pujol will introduce their TEMPER FLEX, a tempering oven designed and thought for the professional. Manufactured with the latest technology and materials that make it a highly flexible production oven that allows the manufacture of tempered glass with excellent planimetry and without anisotropy at a low production cost and with low maintenance costs. TEMPER FLEX,  offers the following  advantages:
Glass with minimum optical distortion.
Glass with excellent planimetry.
Exclusive engineering applied to the rollers and to the insulation.
Useful life greater than 12 years in heating equipment.
5-year guarantee offered by PUJOL on the heating equipment.
High thermal efficiency through the K-Panel system.
Low power consumption.
Low maintenance costs.
Convection system for low-emissivity glasses.
Tempered by sectioned ventilation.
Supervision and control system on a large screen of 55".
Ready for industry 4.0 with the Pujol e-Connect system. ​
As well Pujol the visitors will have the opportunity to know EVALAM, which is currently the company that has set the standard around the world for EVA and other interlayers for architectural use. On Vitrum will show several products as:
EVALAM Visual:
Developed for lamination experts looking for a product with high added value. Is the ideal lamination
solution when optics and durability are essentials, Excellent performances as it's incomparable transparency, high adhesive strength, superb acoustic insulation, and a crosslinking index like no other on the market.
EVALAM N-Fluent:
Designed to minimize the overall costs of the post-lamination process. Its innovative formula prevents
product fluidity and saves time and costs in edge cleaning. This in turn translates into direct benefits for the processor.
EVALAM COLOR: Developed for temperatures in the 120ºC range without causing changes in colour near the edges. The 15 basic colours in the range allow for a large chromatic assortment. Four shades
of white and one black shade, which carry European certification for outdoor use.
AB-AR: A structural interlayer developed by EVALAM with high-performance mechanical resistance that provides post breakage passive safety when tempered glass is used. Is the ideal solution for structures
whether for use in glass facades, structural windbreaks, walkable floors, stairs, ceilings, railings, as well as anti-vandal security. Excellent performance especially in post-breakage stability states above 50ºC.
I-On By Pujol:  PDLC that allows to convert spaces with transparent glass into spaces with total privacy simply by applying or interrupting the current. Total integration in home automation systems and remote control using: Compliance with all regulations required by the ECC law of laminated glass for the construction of glazing outdoors and indoors